I'm certainly no expert on author blogs, but I've found a few I thought I'd share. Read a few posts from the blogs listed below and you'll find mediatations on procrastination, shameless friend- and self-promotion, personal reflections on 9/11, research methods, weather updates, and all kinds of writing-related insights. You'll also get a glimpse at what authors are doing when they're not writing – which, as it turns out, is anything from staring out the window to giving interviews and lectures and books tours to spending time with family and friends.  
Let us know if there's an author blog you follow, or if you have one of your own!
Cory Doctorow
Cory Doctorow writes fiction and nonfiction and he's an avid blogger. Doctorow's a co-editor of one of the best "group blogs" on the web, Boing Boing, and he has his own author blog,  craphound.com. He's interested in copyright laws, Creative Commons, file sharing, and all sorts of other funky things. His blog is a great place to start to learn more about him. He posts about himself, his friends, and his interests – and he posts often!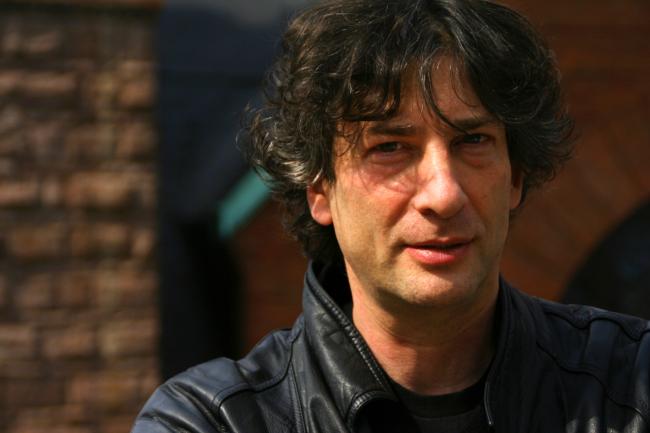 Neil Gaiman
Neil Gaiman writes short fiction, novels, comic books, graphic novels, audio theatre, films – and blog posts! Gaiman has a journal section on his website where he muses about his life, posts fun pictures (my favorite: Cat of Doom), and occasionally updates us on his wife, Wes alum Amanda Palmer. Lots of good stuff!
Paulo Coelho
Paulo Coelho is a Brazlian novelist – and lyricist, Wikipedia tells me! You probably know him as the author of The Alchemist, which has been translated into 67 languages (!), making Coelho the record-holder for most translated book by a living author. Understandably, then, you can also read his blog in about a million different languages. His newest novel, Aleph, is "an autobiographical account of his journey across the Trans-Siberian railroad — and time and space — in search of spiritual fulfillment." Interested? Check out  his blog for more – he also has an e-card section!
C.W. Gortner
I'm not familiar with C.W. Gortner's work, but it's clear from his blog that the man knows his history. Gortner's blog,  Historical Boys, offers reviews of historical fiction and guest posts by other authors. There's an interetsing post here by author Elizabeth Chatwick about how a 12th century woman may have dressed – spoiler alert: historians are arguing about ladies' underwear! (Note: Chatwick also has her own blog, Living the History, where she reflects on writing and history.)  Says Gortner: "I write historical fiction for the same reason that I read it: because I crave the emotion of the past." How about you? Craving some ancient emotion? Check out Gortner's blog to get your fix.